We're pleased to offer our patients CareCredit, North America's leader in patient payment plans. CareCredit lets you begin your treatment immediately – then pay for it over time with low monthly payments that fit easily into your monthly budget.

Low minimum monthly payments
No-interest financing if paid within 6-12 months (Additional plans may be available)
No up-front costs, pre-payment penalties or annual fees
Learn more by visiting CareCredit.com or contacting our office.

Ready to apply? Apply online for your CareCredit card today. You'll be smiling bright in no time.

​The cost of your treatment will vary depending on your individual needs and treatment plan.

We will discuss with you the cost of your treatment and each of your available payment options before you begin, so that you can make the best choice for you.




our office accepts most major credit cards and insurance plans - call for details!
As a service to our patients, our practice accepts most dental insurance programs, including non-managed care, indemnity (traditional) and PPO out-of-network. We are not part of any managed care network. Our accounting staff will prepare all the necessary forms for your dental benefits. However, we remind you that your specific policy is an agreement between you and your insurance company. Please keep in mind that you are responsible for your total obligation should your insurance benefits result in less coverage than anticipated. Our staff will gladly submit a pre-treatment estimate to your insurance company so that you will know what your benefits will be.

The fees charged for services rendered to those who are insured are the usual and customary fees charged to all our patients for similar services. Your policy may base its allowances on a fixed fee schedule, which may or may not coincide with our usual fees. You should be aware that different insurance companies vary greatly in the types of coverage available. Also, some companies take care of claims promptly while others delay payment for several months. ​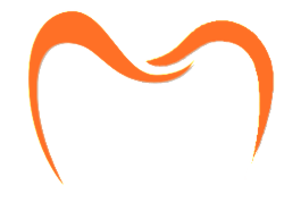 General Dentist in Catonsville, Maryland
Our office staff is always available to help you with insurance claims and paperwork. We'll work with your insurance provider to make sure that your coverage meets your needs and your budget.

Please let us know if you have any questions about your insurance coverage.
Like a credit card, but better!
516 North Rolling Road, Suite 202. Catonsville, MD. 21228 Phone: 410.788.8848